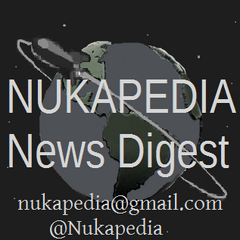 Welcome to the Nukapedia News Digest - News, the final frontier. This is the voyage of the Nukapedia News Digest. Its ongoing mission: To find new stories, to make more captions, to report more news that no man has ever reported before.
In your edition this week
Around the wiki
New This Week

First up, we have a new patroller.... Say hello to Tribal Wisdom.
The Fallout New Vegas… That wasn't
"

just had my rifle with me. Just me. Against all of them, so... What else could I do?!

"

— Craig Boone?
When you were walking through the Mojavie, did you ever stop to consider maybe Craig Boone's voice was wrong?
Although Jason Marsden did a brilliant job of voicing Boone, Liam O'Brien recorded a number of Boone's lines but were never used. For your listening pleasure we include them for you below.
"Drop it. Now why the hell are you here"
"Yeah well, you see anyone wearing crimson, or a lot of sports equipment, you just let me know"
"You still haven't answered my question"
"That goes both ways. I joined up with you to fight legionaries. The sooner we get back to that, the sooner we can have an understanding."
"Fine. How do I know she's dead? Here it is."
"She... I... I tracked her down, southeast, by the river. They were selling her. Saw it though my scope."
"Whole place was swarming with legion, hundreds of them, bidding for things no man had a right to."
"I just had my rifle with me. Just me. Against all of them, so... What else could I do?"
"I don't see what this helps. She's dead."
"You got no right asking me that. Drop it."
"You don't know what you're asking. Just let it go for now."
"The legion's the only thing I want on my mind right now."
"It's just not something that I;m ready to discuss. With you or anybody."
"Mercy killing is a last resort. Glad you recognized we had options."
"To hell with mercy killing. We're getting those guys out of there."
"God dammit. We could have gotten them out."
"I should never have trusted you."
"Alright. But we'd better not have to have this talk again."
"Then we're finished here."
"Good thing I'm still alive then."
"Then this is over. Next time I see you, it'll be through my scope."
"Any legion with you and I'm pulling the trigger."
"I should never have worked with you in the first place."
"If you want me to stick around, that ends now. I don't care what the reasons are I will not help the legion. Ever. Got it."
"You're right. You wont."
"Sure."
"Bullshit. You're a god damn coward trying to pick the winning side."
"We will never work together again."
"They got what they had coming. Glad we were the ones to deliver it."
Dateline: Irvine, CA
Positions Vacant

Obsidian are hiring, and looking at the job ads, they're working on a MMORPG and a "Next Generation" game. Here's the listed positions, most seem to require a lot of experience. Good luck to anyone applying.
Animator
Visual FX Artist
Concept Artist
Character Artist
Back End Web Developer
Back End Web Developer Intern
Contract Visual FX Artist
Environment Artist
Senior Class Designer
Contract Level Designer
Networker Programmer
Senior Graphics Programmer
Intern Level Designer
Production Intern
Intern Web Developer
Gameplay Programmer
Gameplay Programmer Intern
Lead QA Tester
Dateline: Rockville, MD
The Elder Scrolls Online - Pricing revealed

The Bethesda gang, like most of the worlds video game industry are in Cologne Germany for Gamescom, and are talking Elder Scrolls Online. Matt Firor talked to Gamestar (Germany) about the subscription model for the game.
We're thrilled that gamers are looking forward to diving into The Elder Scrolls Online and we've been working hard to deliver the game that fans want - one that's worthy of the Elder Scrolls name. Choosing the right business model is part of that. We are going with the subscription model for ESO.
We're building a game with the freedom to play - alone or with your friends - as much as you want. A game with meaningful and consistent content - one packed with hundreds of hours of gameplay that can be experienced right away and one that will be supported with premium customer support. Charging a flat monthly (or subscription) fee means that we will offer players the game we set out to make, and the one that fans want to play. Going with any other model meant that we would have to make sacrifices and changes we weren't willing to make.
The Elder Scrolls Online offers unlimited play for the first 30 days with the purchase of the game. The choice is yours to play as much as you want; hundreds of hours of content, PvP, etc - is all there for you to experience with the base purchase of the game. If you want to continue playing for hundreds of hours more after that first month you'll pay a flat fee for continued, unlimited access to the game.
We'll talk about further discounts, etc. later, but for now, we are very happy to finally announce our model. It's very simple - you pay once per month after the first 30 days and the entire game is available to you.
….
We'll go into details on this later, but the basic monthly charge will be $14.99/€12.99/£8.99 and expect some discounts if you buy multiple months at a time. We'll also support game time cards as well as a variety of payment methods.
Worf/Marcus
New Jobs for Marcus?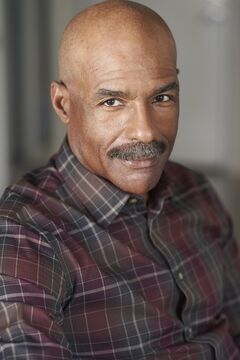 Some interesting news from Michael Dorn (@akaWorf on Twitter) this week. Fallout fans fill of course remember him as Marcus in Fallout 2 and Fallout: New Vegas, and of course everyone else in the universe knows him as Mr Worf from Star Trek (apparently he's had more screen time in Star Trek than anyone else).

Firstly, we might soon see a return of Mr Worf - Apparently Mr Dorn has been in talks for some time with Paramount about a return of Star Trek to your TV screen. Speaking to the Huffington Post everyone's favourite FEV-enhanced-Klingon was quoted as saying:
"Last year there was interest and I talked to a couple producers and we actually had pitch meeting with Paramount and CBS, Business things got in the way in terms of the JJ Abrams movie coming out and CBS/Paramount and their relationship with JJ Abrams. I don't think they wanted to step on his toes by putting a new series on, but it's not dead yet. I've finished the script and hopefully someone will take a look at this and say 'we can do this."
But with any luck, Mr Dorn might find himself a little too busy to sit in prosthesis for hours on end, with the launch of the "Swallow your Bliss" kickstarter.

Swallow your Bliss promises to be "30 Rock meets Gordon Ramsay in stilettos" and "Sex, good eats and laughter (whilst playing golf)", going behind the scenes at a network cooking show. With Mr Dorn playing "Quentin" (surname to be determined by fundees) the director of the show within the show.

Other names involved include Chris Rich from Reeba/Murphy Brown/Boston Legal and Lisa Long from Modern Family/Shameless.

5% of all donations will also go to the charity "LA Mission". It is however a "Flexible funding" campaign, which means even if they don't reach their goal of $75,000 in 23 days the money will be taken (However they plan to make the pilot anyway with whatever is raised).
Generation: Next
A roundup of the latest next gen news
Good news for European Xbox One buyers, Fifa 14 will be shipping with all consoles. Ars technics have compiled a list of games for each console. The PS4 has more new IP games listed; Although the Xbox one has more "true exclusives" the Playstation makes up with it with "Console exclusives" shared with other consoles (like the vita).
JoshVision
Fanzone
GhoulTastic
A Ghoul packed Fanzone this week, first from our Very own Da Stig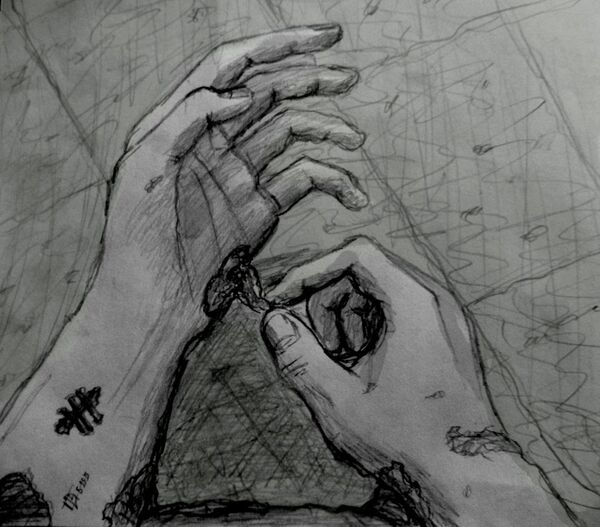 Next up something a bit… Weird, but relaxing. This is "The Tingle Mart". This piece is a "Autonomous sensory meridian response" piece designed to give you the tingles. Headphones are recommended.
Wrap
Relic of the War that Wasn't… LIVE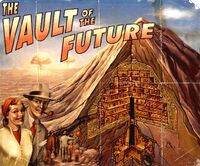 Come to see a real nuclear bunker (UK Edition) - 1 September 2013
Come to a real nuclear bunker (USA Edition) - January 2014
Its time to take a field trip away from the wasteland, and visit a REAL vault. Come join us in YORK in two weeks time (Sunday 1 September 2013) when we'll visit the Nuclear Bunker just 2 miles from the heart of the city. This facility would act as a regional government headquarters after the bombs had fallen.
if you can get near WASHINGTON DC, we'll be visiting the GREENBRIAR RESORT in the first week on January. This bunker was prepared for your elected congresspeople to run to in the event of nuclear war being imminent.
Please email us at nukapedia@gmail.com if you're interested in joining us.