Welcome to the Nukapedia News digest. On the third stroke the time will be…. the time will be…. the time will be?
In your edition this week
The Survivor2299 - Whats NOT in your edition this week
Due to the speculative, and ongoing breaking nature of the "TheSurvivor2299"/ Possible Fallout 4 tease story, we're not covering in the News Digest… But we are covering it in a "Living blog". We'll be updating it regularly, along with screen captures as the tumblr does have this awful habit of deleting things.
But don't worry, we have actual Fallout news - including actual news of an actual Fallout 4.
Around the wiki
New This Week
Want to be featured? Add an image for an article for your chance.
Caption Contest
Wondering who won the peoples vote each week? Follow us on Twitter (@Nukapedia) as we'll be tweeting the winner and the image.
Pick your favourite from these entries
Yes, Honest to Gawd Fallout 4 News
From Europe… A Trademark
What does it mean? Well it means there is a trademark for Fallout 4 been filed. European trademarks start at around €900 a pop, and that doesn't include the amount you need to pay a lawyer to make sure its filed correctly.

It doesn't prove the survivor2299 is about Fallout - although the timing of both is suspicious.

Theres no corresponding trademark in the US, nor in Australia (although Fallout 3 wasn't trademarked in Australia, only Fallout and Fallout:New Vegas, suggesting it may not be necessary there).

Trademarks tend to be use it or lose it affairs. You can file one before you use it, but you have a limited time to start using it (after which it continues indefinitely), otherwise you need to register it again.
Stuff that might be Fallout 4 News
From the Bethesda store
Some real goodies this week.




Still nothing new in the EuroStore, and those items there are still listed as pre order for October 2013. We're advising people not to purchase from this store in the meantime. If you have made a purchase, please get in contact with us.
Stuff that isn't Fallout 4 News
Didn't something else happen this week? Oh yeah, Playstation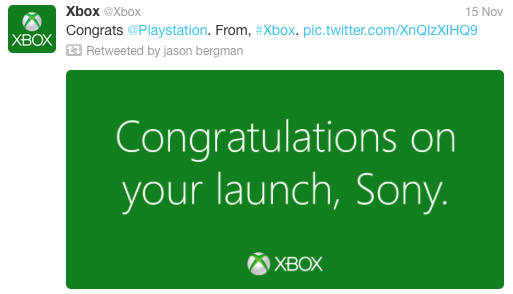 Tell us what you find!

Oh, and be careful, cos as the Community Manager at Bethesda discovered...
SkyrimCraft
Stick of Truth, delayed again
Yes thats right, the next game from Obsidian has been delayed again. South Park: The Stick of Truth is now due in April. Sounds like someone might not have been respecting someone else's Authoritah.