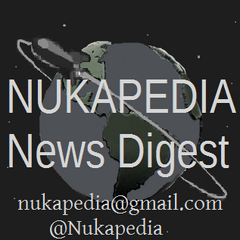 Welcome to the Nukapedia News Digest (and survivor watchblog), now 50% off the regular price.
In your edition this week:
Around the Wiki

We'll be kicking off at 1700GMT (or 1200 eastern) and giving away 1 code every hour for 10 hours. Make sure you join us for the fun.
New This Week
Want to be featured? Add an image for an article for your chance.
Caption Contest
Wondering who won the peoples vote each week? Follow us on Twitter (@Nukapedia) as we'll be tweeting the winner and the image.
This Week

This is from Eden2012's blog Enter your suggestion for a caption for this weeks in the comments below
Pick your favourite from these entries
Our NOTY and NICE lists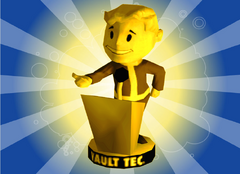 Congratulations to our nominees
bleep196
69.l25
BillyOcean
BrandonFox
Dead Gunner
DragonBorn96
Eden2012
GarouxBloodline
JASPER42
Jspoelstra
Peace'n Hugs
RamboRob196
Richie9999
SaintPain
The Ever Ruler
Tribal Wisdom
TheSurivivor2299.com
Timer hits zero
Bethesda will NOT be at VGAs/VGXs

Attention Nukapedia Shoppers
Wasteland 2
The Elder Scrolls: Online
Project: Eternity