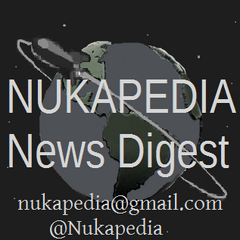 Welcome to the Nukapedia News Digest. Out when I say it is, and not one minute too soon.
In your edition this week
Wiki News
Maps, maps, all maps!
As this summer (unfortunately) comes to a close, on a happier note, so come a few of our larger projects. You may have heard of Wikia Maps, a new mapping feature from Wikia we enabled some while ago. We've already made good use of it, creating maps for Fallout 3, New Vegas and its add-ons. You can find them all here:
You can zoom in, drag the map and select (or deselect) location types. The maps are high-resolution and allow you to recognize locations from in-game. We hope you all enjoy!
On a similar note, and as you may have noticed already, last year we also updated our Fallout Tactics maps. As you see the maps in-game using the high resolution patch, that's how you'll see them on our wiki! Take a look in the Category:Fallout Tactics maps for an overview or visit our Tactics location pages.
Dialogues, anyone?
Another project that can be considered complete is the Fallout 3/FNV dialogue project. With joined forces we've extracted all dialogues from the GECK and added them in readable format to the wiki. You can find a link to them in the character's infoboxes, placed at the bottom. So be sure to check them out and discover all a character can say. I'm sure you'll find dialogue you haven't seen yet!
For the maps projects and the dialogues project we'd like to give a special thanks to Kryon78 for making many of the Tactics maps, Теодорико for converting all Fallout: New Vegas dialogues and the Fallout 3's base game dialogue, and Digital Utopia for converting the Fallout 3 add-on dialogue and creating all Wikia maps!
User rights
Digital Utopia has been granted patroller rights. Congratulations!
Community News
Energy X picked the images this week
Last-Last Weeks Caption
Vote now in the box below for your caption of the edition.
Josh Sawyer speaks about RPG Balance
The Adventures of Josh Sawyer and Huckelberry Finn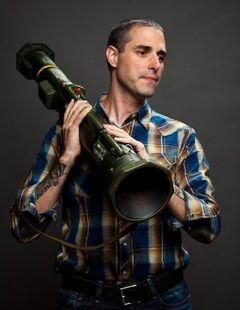 Josh Sawyer recently wrote a guest editorial in Kotaku about game balance in an RPG. If you've read the Van Buren design documents, you won't be too surprised to find a few similar concepts here.

"

Why is game balance important in a single-player game? It's a question many players often ask rhetorically, but there are many important reasons why balance should be a strong focus, even in RPGs that focus on single-player experiences. Balance isn't necessarily about seeing what character builds are more powerful when put head to head, but about understanding the different types of challenges those characters will face when going through the game. Ideally, each type of character build has its own strengths and weaknesses throughout the game's content, but ultimately ALL character builds should feel viable in different ways. No player wants to spend 40 hours working toward a dead-end build. Similarly, few players want to accidentally discover that their fundamental character concept is an unspoken "easy mode" through the game.

"

— More here
News from the Wastes
Art Attack!
Attention Fallout 1 fans, Leon Boyarsky has designed a character image for Wasteland 2….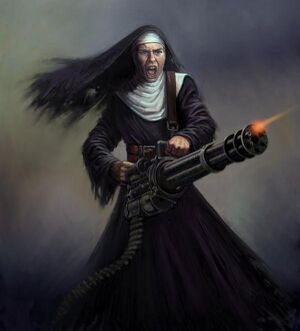 Bethstore 25% off until Tuesday
Raving in Toronto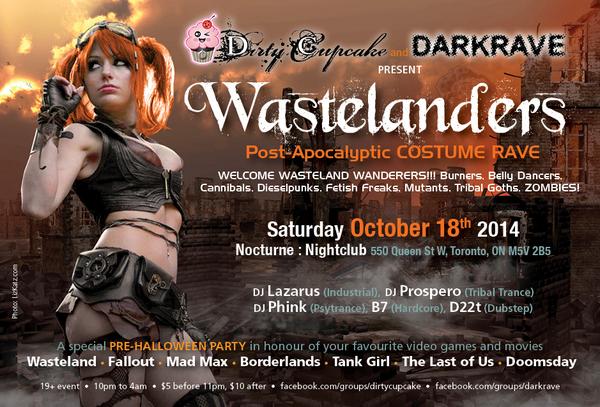 Fanzone
Mad Max v. Gordon Freeman
No, its not Fallout news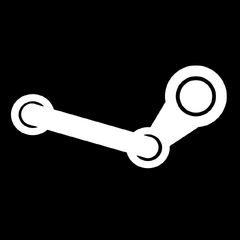 Lastly, some news from the land down under. Whereas most gamers bemoan the Censorship boards sometimes harsh treatment of games, the Australian Consumer and Competition Council is taking on Valve's steam service. They've filed suit alleging that Valve is breaking Australian law in how they sell games to Australian gamers.

But before you decry those "luddite Aussies", the ACCC's argument comes down to Valve advising customer that they are not entitled to a refund, repair or replacement under any circumstances and referring such claims to the developer - under Australian law purchases that are faulty must be repaired, replaced or refunded by the retailer.

The case does have one major issue in that Valve have no physical presence in Australia, but Valve are apparently working with the ACCC to try and find some solution… in the meantime theres a court date for a directions hearing on October 7.

This could hopefully see a big change in how steam works - in our favour as gamers.