Welcome to the Nukapedia News Digest - Our digest brings all the boys in the yard, and they're like, its better than yours. Damn right, its better than yours (I can teach you, but I have to charge).

In your edition this week
Around the wiki
Last Weeks Caption

Vote now in the box below, and we'll Tumblr the winner next week
Vote for this weeks winner
Elsewhere
*Congrats to the guys who have worked on pulling the dialogue files from Fallout: New Vegas. Its just about all done and formatted, and we'll be pulling them from Fallout 3 soon. This will give us a definitive guide to what each character has to say in the game. You can find the links to them at the bottom of the character's infoboxes!
Its brown and sticky (and looks great)
Its finally here (almost)
March 4 brings us the next game in Obsidian's stale, the long awaited South Park: Stick of Truth. Here's the first 13 minutes.
After release, we'll try and get some to air on our twitch channel to Show you more.
The Elder Scrolls Online
Happy, Happy, Joy, Joy
Good news everybody. The TES:O NDA has been lifted. Have you been playing? Tell us what its like!

We'll try and get some Twitch streaming during the next Beta event, but in the meantime, here's some video showing what to expect:
For those of you in the USA you can get a preview disc, and $5 discount voucher on the game at Target.
Develop 100
The ones to watch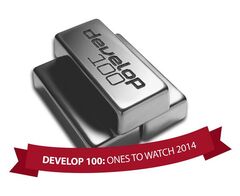 A lot of the developers we watch have been included in this years Develop 100: Ones to watch list….
Bethesda Studios
InXile Entertainment
Obsidian Entertainment
Zenimax Online Studios
Dateline: Rockville MD
WTB: Dishonoured, Skyrim, Bioshock Infinite, Borderlands 2
Back next week. See you then.