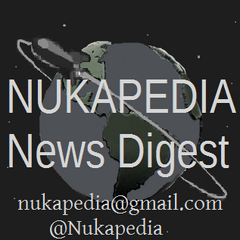 Welcome to the Nukapedia News Digest. Out on the streets with a head full of news-ic, Notebook in our pocket and we're gunna use it. (lets see who gets this one).
Here's whats in your digest this week
Around the wiki
Last Weeks Caption

Vote now in the box below, and we'll Tumblr the winner next week
Vote for this weeks winner
Dateline: Rockville, MD
Looking for work?
Looking for work?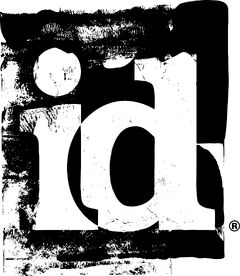 Are you over 18, have "Strong written and verbal communication skills", and able to get to Richardson in Texas? Id Software, part of the Zenimax Media Empire are looking for Temporary play testers, the pay is $8 an hour for a 40 hour week. You can se more here.
Making of Molag Bal
How its made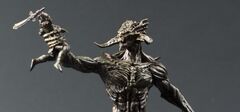 you've ever wondered what goes into Bethesda's resin miniatures?

"

With the model ready to go in-game, it was time to work on the statue itself. The pose was critical—it had to demonstrate Molag Bal's size and his malevolence. He couldn't just be standing there casually! Our artists sketched out pose studies for the initial ideas. Because the statue is small when compared to Molag Bal's actual size, we decided to include a second figure struggling in his grasp. The unfortunate Nord helps illustrate the Daedric Prince's enormity and how helpless most mortals are in the face of his power.

"
T of the Month, for free
Attention Nukapedia Shoppers
As Always, Bethesda are offering a new T of the month.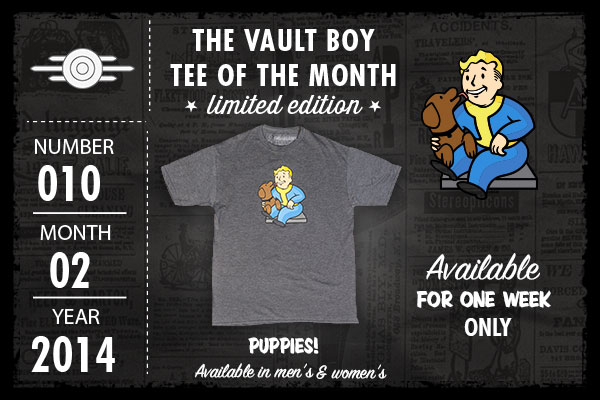 Now you can buy it, or if you have (or are willing to get) an Instagram account you can enter their sweepstakes to win one for free. More on Bethblog
IGN's editors 25 best games of all time
Thats not how you spell gin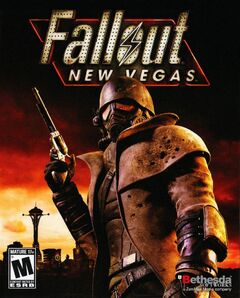 Here's what Colin Moriarty (no, not that one) had to say about the Fallout games in his personal top 25 of all time.
12. Fallout New Vegas
Truth be told, I love Fallout 3 and Fallout: New Vegas pretty equally, but I didn't want to clog the list up with both of them, so I had to make a tough decision. Fallout 3 was a mind-shifting game for me – there's no doubt about that – but New Vegas further perfected what Bethesda set out to do in 3, and I think it's the better game. What I love most about it is how gray it is. It's not binary, it's not black-and-white. Decisions have true, long-ranging consequences, and those decisions toy with you, too, especially when you realize that good decisions you made were actually bad, and vice-versa.
Nostalgia Tidbit: Back in 2002, I got my start with IGN as a freelancer who primarily wrote strategy guides. In 2007, I was still writing them. I graduated from college, got a job offer from IGN, and began writing them full-time. Fallout: New Vegas, which was my 94th strategy guide for IGN, was the game that broke my will to write another one, and forever remains the last one I will ever write.
Agree? Disagree? Tell us in the comments!
Wrap
Relic of the war that wasn't
As the Olympics return to to our screens in the land that was once one of the bastions of the Cold War, here is one of my favourite anthems you won't be hearing this week.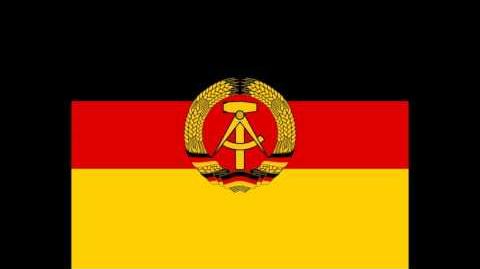 This is Auferstanden aus Ruinen (or risen from ruins), the official national anthem of East Germany. For those of you who were not paying attention in history class, following World War 2 the West and the Soviet Union couldn't agree on how Germany should be restored to self governance, and what this new Germany should look like.

The result was two Germanies. A western Germany, or the Federal Republic of Germany, and the eastern/communist German Democratic Republic.

Although many world leaders, including Margaret Thatcher, feared a United Germany, Deutschland was again made whole in at Midnight 3 October 1990 when the former Eastern Germany acceded to Western Germany, with its (reconstituted) 5 lander accepting the West's "Basic Law" as the framework for the unified state.
Don't forget, we're at home with Mr House. Make sure you get your questions in.