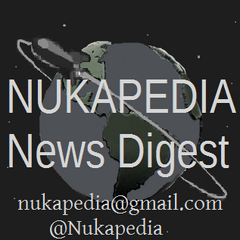 Welcome to the Nukapedia News Digest. Yes, we're real.
In your edition this week.
The Survivor
"
Pretty disgusted that the 'survivor' website was an apparent hoax. I won't however let it dampen my hopes for another #Fallout.
"
— Erik Todd Dellums, @ETDellums
Yeah, that site again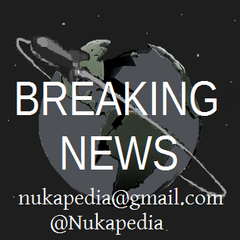 Yes, it's now been proven as fake. Pete Hines, the VP of Marketing and PR at Bethesda (and occasional meat sheild), has been trying to address disappointed fans with limited results… We're not really surprised in the news here, but it was fun whilst it lasted.

We can also confirm the culprit has admitted to the fake trademark.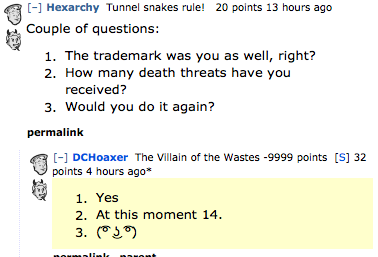 But now, to some real news.
Around the Wiki
Want to be featured? Add an image for an article for your chance.
Caption Contest
Wondering who won the peoples vote each week? Follow us on Twitter (@Nukapedia) as we'll be tweeting the winner and the image.
Select your caption of the week:
Bethesda store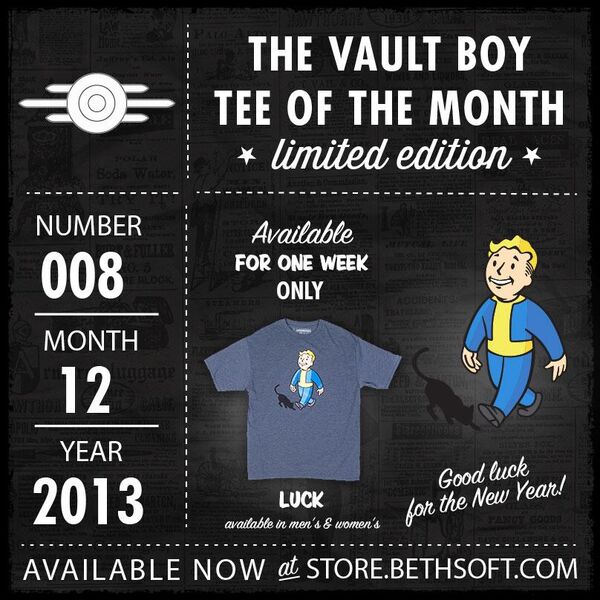 News from the wastes
Lets get wasted
Wasteland 2's beta i coming close. If you're a mac fan, you now have the additional option of buying the original from the Mac Store

…and we have a new image for you this week.., this is a Night Terror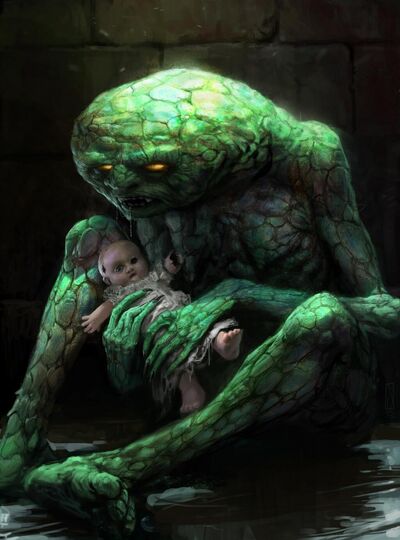 For some reason, I don't think he's the daddy.