Welcome to the Nukapedia News Digest. Sunday, Monday, Happy days. In your edition this week
Around the wiki
New images this week selected by MountHail
This Week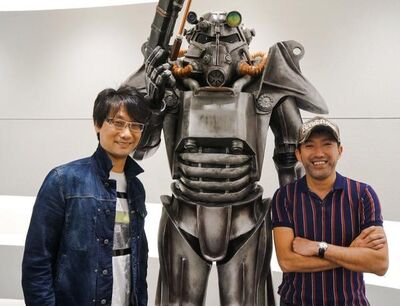 Caption, thats Hideo Kojima and Mr Mikami from his twitter, but what do you think?
Announcements
Our Affiliation with the Strategic Nuclear Moose has ended. We wish them well on their future developments.
T of the Month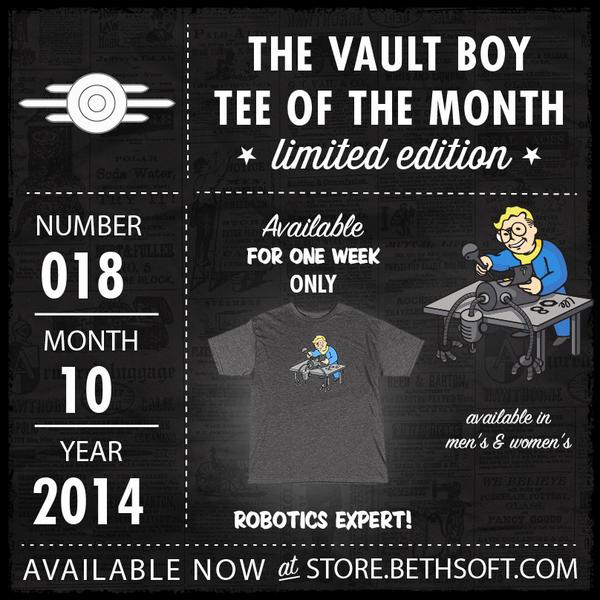 One would have thought they would have gone with something Halloweeny for October… Oh well, perfect marketing opportunity. T's at the usual place.
Time to get Civilised
We don't usually cover non Fallout related Post Apocalyptic games, but we're making an exception as the relevant wiki is now officially recognised by its developer. This s Sid Meier's Civilization: Beyond Earth.
Matty's old breaking news
Some guy called "MrMattyPlays" on Youtube dug up my old interview with Erik Dellums, and called it news. Take a look at his video here, or my original here.
"But C, why didn't you just embed the video like the other ones?" I hear you ask. Good question… In this case, the news is old, like stale old, and it seems the be being recycled just to support conspiracy-style rumours about Fallout 4. I take Erik at his word that he's just a fan like the rest of us, and doesn't know anything special.
What I will say is I did contact him when the Kotaku leak happened, and he refused to comment even if the "script" looked right or not. He seems to have been told not to say a word about anything.
Ron, Ron Never changes