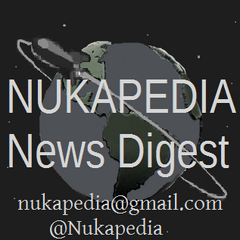 Welcome to the Nukapedia News Digest, Now Available to read with your friends online for $6.99 a month.
In your edition this week
Around the wiki
Last Weeks Caption

Vote now in the box below, and we'll Tumblr the winner next week
The caption of the week is:
Announcements
Welcome to our army of new Chat Moderators
EmikoWolf
The-Gunslinger
MountHail
Just for anyone else thinking about going for the job, its likely to be a hard climb now as you'll need to show there's a need for you to fill.

Also congratulations to Skire and the gang who revamped the Featured Articles list!

Lastly, we had hoped to bring you some streaming, but the germlins abound. We'll have some soon.
Dateline: Rockville, MD
From Bethesda, With love
Its T-shirt time.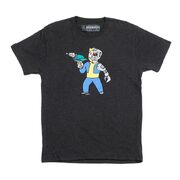 $20 at the usual place. The EuroBethStore is being neglected again sadly. Shame on you LevelUp!
Playing The Elder Scrolls Online? Join the Daggerfall Covenant on the North American Megaserver and in-game mail @Agent_c for your invite to "the Covenant of Atom".
PAX, the one Latin word Caesar doesn't know
Penny Arcade Expo comes east