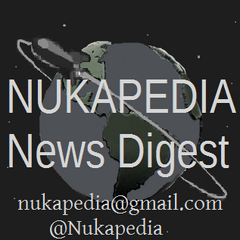 Welcome to the Nukapedia News Digest. Je ne parle pas Françias.
In your edition:
Around the wiki
Last-Last Weeks Caption
Vote now in the box below for your caption of the edition.
In other news:
Jasper has proposed a change of real world people's infoboxes. The time is now to select a style here.
Wikia News
For the Cartographers out there
Check out this new wiki feature, Wikia Maps…

"

With Wikia Maps, you and your community can create interactive maps to highlight your content in an even more visual and shareable way, offering a deep-dive into the places, characters, and things that you love. Wikia Maps is uniquely designed so that you can map both the fictional world and the real world, including anything from game play to concert posters, runway fashion to book covers.

"

Hope to see your maps soon, but you can find out more about it here, including an intro video, and some ideas and instructions on how to use it.
Bethesda Store
Hiring Hall
Get a haircut, and get a real job.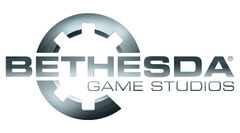 Okay Guys, Take a look at The Bethesda Jobs Site if you're looking for work… some of this looks like it might just be for the next Fallout game.

There are specifically jobs for UI Designer, Quest Designer, Level Designer, World Artist, and Graphics and Game Programmers Knowing the GECK or the TES construction kit is listed as "a plus".

This suggests to me three things.

1: They're woking on a game on the Gamebryo/Creation evolutionary path.
2: If it was coming out "soon", they would have filled these jobs ages ago.


3: But that said, it is coming!
Josh Sawyer Speaks
No relation to Tom Sawyer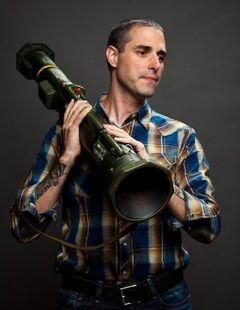 Josh Sawyer spoke to IGN recently in a story they beat up as being him "speculating" about future locations… but seems to be more a list of places they didn't end up doing. A return to the boneyard and New Orleans I don't think will be a big surprise to fans. He also referenced the Fan made FOnline MMO project. IGN also beat up a comment he said saying it would be cool to see another Neverwinter Knights as a "Hint" of its imminent return. With the Dungeon's and Dragons license in the hands of Darklight Interactive (a typically Paper RPG module developer), I hope 90's TV fans will excuse me when I say to the idea that Josh was hinting at something… "I don't think so Tim".
We'll be back on Sunday, and then back to the regular weekly schedule, I hope.