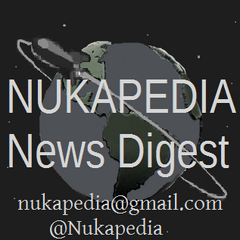 Welcome to the Nukapedia News Digest. We deliver your pizza in 30 minutes... or we'll eat it ourselves.
In your edition this week:
The Front Page
From the Bethstore
New Toys
"
Figure stands at 1/6 scale, 14.5 inches (36.8 cm) tall.
Fully-posable figure that features over 35 points of articulation
Incredibly detailed mechanical parts
Articulated fingers
Exchangeable male head and helmet
Helmet features a light-up LED function
All outer-armor pieces are detachable and interchangeable with upcoming FO4 Power Armor figures
Detailed endoskeleton underneath the outer-armor pieces
Incredible paint application to highlight all the details with weathering effect based on the appearance in video game
Includes highly detailed weapon AER-9 Laser Rifle
AG1 X 3 Button Cell Batteries (batteries not included)
"
Want one, head on over to the Bethstore.
Bobbleheads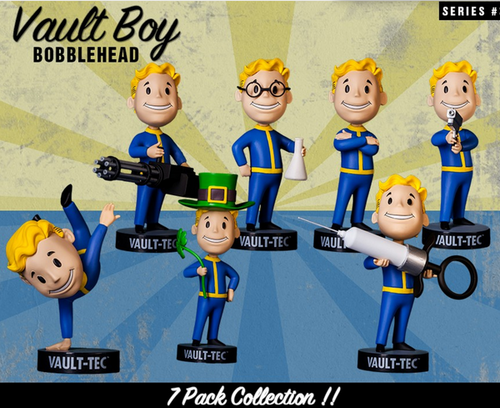 You'll find those on the Bethstore
Sound with IMPACT
Have you always wanted to feel the action as you play? Me neither, but Bethesda have teamed with SubPac to sell a vault tec themed M2 (Backpack) and S2 (Seatback) tactile audio system.

They're not cheap, $399 each. If you're not married to having a Vault Tec logo on it, you can get the seat version direct at $379 (the mobile is still $399). Yes, its on the Bethstore
Vault Tec Communique - Shelter Updates
Here's the latest patch notes from Fallout Shelter:
"
Vault-Tec research has shown that four legged companions can have a profound impact on Vault happiness and productivity. Introducing Pets!
Vault-Tec has received reports of some Dwellers not pulling their weight. Overseers are now authorized to permanently evict these lazy layabouts! Welcome to the Wasteland, slackers…
Bored with the same pickup lines and conversations? Dwellers have finally learned some new ways to impress other dwellers and the opposite sex.
Excessive tapping causing frustration when trying to clear out excess inventory? Overseers will love the new sell all options.
Dweller management improvements and new objectives should help experienced Overseers keep things running smoothly.
Even more Vault-Tec certified improvements and optimizations. Because you can never have enough improvements or optimizations.
"
Meanwhile, in Tamriel... (or: did someone steal your sweetroll?)
Discuss, Discurse, Disperse
If you've ever used the Fallout 4 Wikia app, you might have seen the discussion board there... well good news if you can't be bothered to find your mobile, you can also access it on the web.
You can expect to see the admins here making a presence over the next few days, in the meantime if you notice spam, trolls, or otherwise need assistance, please feel free to contact a wiki administrator.
Obsidian's Fenstermaker: "I'm always up for working on a Fallout"
To some Fallout 4 was a dissapointment and many want another Obsidian game and for their delight designer Eric Fenstermaker said that he and many others at the studio are up for another Fallout game. Now if that will happen or not only time and Bethesda can tell.
Looking for Settlement Inspiration?
And Lastly....
A breaking update from Galaxy Sports News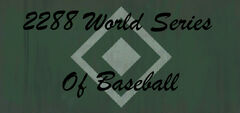 Attention Sports Fans! Moe "Swatter" Cronin here! Got your swatter ready? The Capital Congressmen lead the Diamond City Demolishers... Can they hold out? Will the Demolishers fight back? Support your favourite team now!
...and while you're at it, remember it is your civic duty to vote in Leea's Legendary Polls.
Credits
Agent_c (Editor in Chief) Gaming Foxy (Contributor)