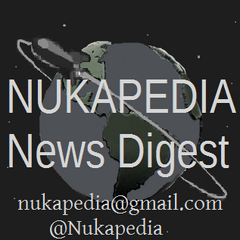 Welcome to the Nukapedia News digest. We put our right hand in, we take our right hand out. We put our right hand in, and we shake it all about.
In your edition this week:
Picture gallery
This week's pictures have been selected by Me. You can file your complaints with the shredder. Just reach in and take a form....
Anthology is out in America
Got this email today from the nice people at Bethesda
We're pleased to announce Fallout Anthology, the definitive PC collection from the award-winning Fallout® series, is now available in North America and will release throughout Europe on Friday, October 2.
This premium collectible set features five critically-acclaimed games and official add-ons packaged together in an exclusive mini-nuke storage case complete with audible bomb sound - and includes a space reserved to add your copy of Fallout® 4 when it launches worldwide this November.
This Fallout collection includes: · Fallout 3: Game of the Year Edition o The Pitt o Operation: Anchorage o Broken Steel o Point Lookout o Mothership Zeta · Fallout: New Vegas Ultimate Edition o Dead Money o Honest Hearts o Old World Blues o Lonesome Road o Gun Runners' Arsenal o Courier's Stash · Fallout Tactics · Fallout 2 · Fallout
Monopolising the shameless cash in?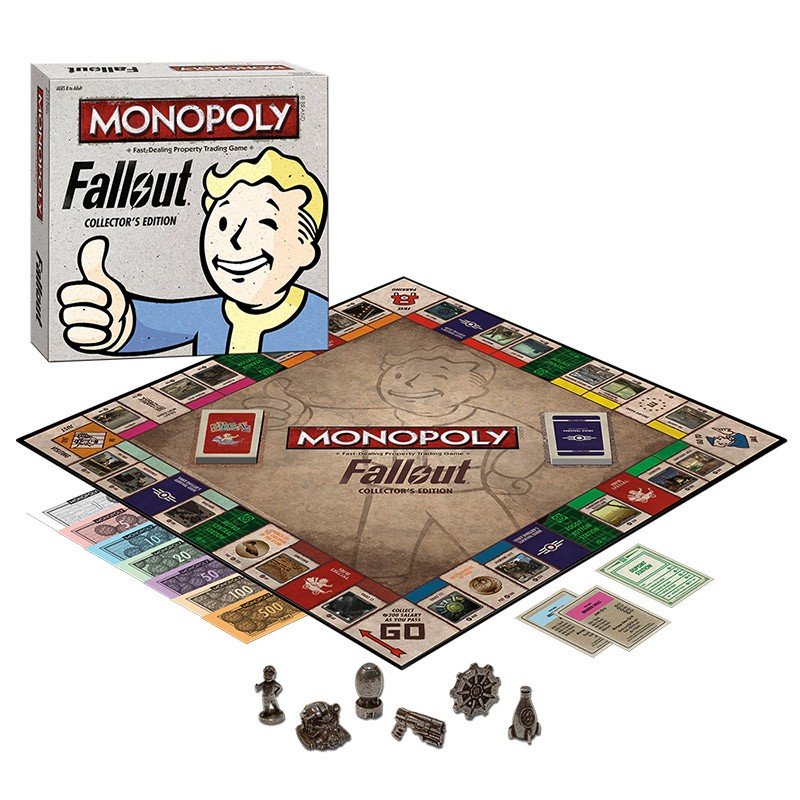 This is gunna set you back $US40 if you're passing go...
Lootcrate
I would have told you about the Fallout 4 lootcrate... but it sold out in about an hour. Dunno much about what they were going to include except we know it had a $US150 value and a Dogmeat plushie. They might be back so Keep an eye on it....
What makes you SPECIAL??
Sweepstakes
Thanks to the wonderful guys at Bethesda and Wikia, we have 9 iOS and 9 Android Fallout lunchbox codes to give away.
We'll be giving away one of each between the 1st and the 9th of October. In order to be in with a chance to win one, all you need to do is give us your details, and make a "good" edit on a Fallout Shelter page between now and the draw date.
You will also need to have a Nukapedia/Wikia account so we know who you are.
Enter your details here if you want to be in with a chance to win.
What's a good edit? It doesn't have to be a huge, change the world edit, even a small typo fix will do - as long as your edit isn't reverted, or doesn't break our editorial guidelines it counts.
Attention Android Users: Apparently Android users can only use one free code, so if you've gotten a lunchbox code elsewhere, this probably wont work.
Well, What are you waiting for? get cracking!