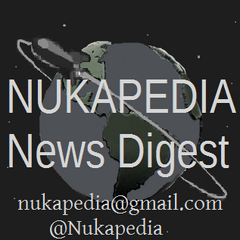 Extra, Extra, Read all about it.
In your edition this week:
Picture gallery
This week's pictures have been selected by Me. No correspondence will be entered into. This is a recording.
Fallout 4 Achievements Revealed
Fallout 4's achievements and trophies have been revealed! See them all there.
Art of Fallout 4 Concept Art
Also, take a look at some beautiful concept art, just released by Bethesda on The Art of Fallout 4.
Fallout 4 is Gold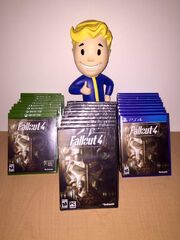 "
Oct 23rd - the bombs have fallen. Fallout 4 is complete. All 27 versions," it wrote, with the image above attached. It shows nine copies each of the Xbox One, PlayStation 4, and PC versions of the game.
"
— Bethesda
What makes you SPECIAL?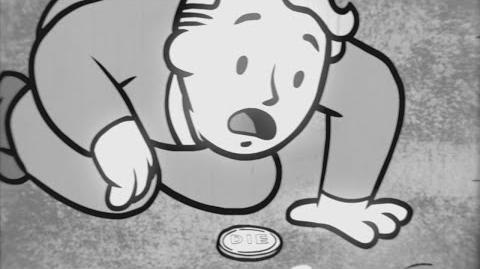 Missed any?
New Merchandise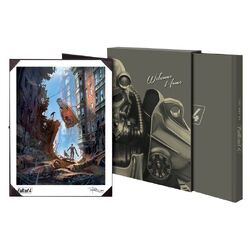 There's also a limited version of the art book at $85
- although this is available elsewhere the 5,000 available on the BethStore, this version includes some extra pages - and a digital edition (of the basic version) in case you want to keep yours in mint condition.
Fallout 4 beer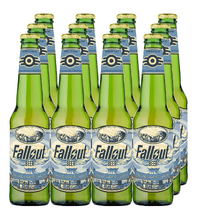 Bethesda has team up with Carlsberg to create a special Fallout Beer! Citizens of the United Kingdom can get a taste of it from November, 5.
http://www.gamespot.com/articles/fallout-4-gets-its-own-beer-promises-hoppy-taste-a/1100-6431686/
Fallout 4 Promotion on steam
Are you a DOTA fan? This might convince you to buy Fallout 4 on Steam...
"
Purchase Fallout 4 on Steam and get the exclusive Fallout 4 Announcer Pack for Dota 2, starring Mister Handy.*

The Dota 2 Fallout 4 Announcer Pack will replace the Default announcer and Mega-Kills announcer with the voice of everyone's favorite robotic butler, Mister Handy.
The Fallout 4 Announcer Pack is expected to be available in Dota 2 by mid-November. Limited Time offer.
"