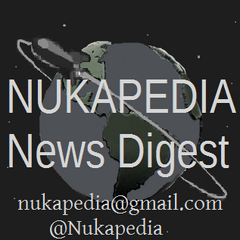 Welcome back to the News Digest. We apologise for the previous break in service, which was related to the aftermath of this event.
The Front Page
New T-Shirts
Some new T-shirts in the Bethstore, I dunno how I feel about em...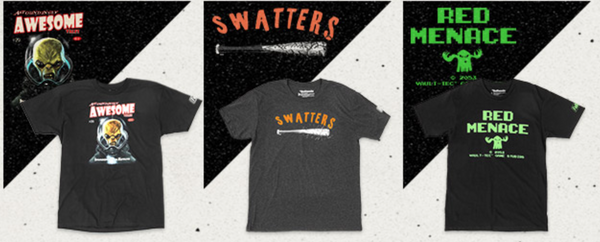 TES:O is still a thing... We Know
Take Shelter
I trimmed this from the Fallout Shelter update press release... I didn't include the bit about how successful its been because its just waffle...
"
With Update 1.5, you can now scrap your unwanted items and turn them into Junk to build even more gear. This is your chance to clear out the clutter in your Storage rooms and craft some cool new stuff.

We've also added new customization options to the Barbershop and new civilian outfits to craft or find in lunchboxes. You'll hardly even recognize your Dwellers when you're done with them. You can even make them look like Ghouls!

Overseers using an iPhone 6s or 6s Plus can now take advantage of Fallout Shelter's new 3D Touch support. With 3D Touch you can load directly into your vaults, skipping the main menu. You can also use 3D Touch to assign Dwellers to rooms and access storage just by tapping on any Storage Room.
"
— Shelter Update Press Release
Are you a legend?
THE ELDER SCROLLS: LEGENDS BETA LAUNCHES TODAY
April 21, 2016 (Rockville, MD) – Bethesda Softworks®, a ZeniMax® Media company, today announced that worldwide beta registration is now open for The Elder Scrolls®: Legends, the first free-to-play strategy card game based on the award-winning Elder Scrolls series. Beginning today, selected registrants will have the opportunity to begin playing in the game's first closed PC beta. Additional players will be invited to play over the next few months – allowing more and more registered players the chance to experience The Elder Scrolls: Legends.
Legends will be playable in the Bethesda booth (#8021) at PAX East, taking place in Boston from April 22-24. Demonstrations of the game will also take place in the booth each day of the show at 11:00am, 1:00pm, 3:00pm and 5:00pm. For those not able to attend PAX East, tune into Twitch's official PAX stream on Saturday, April 23 at Noon to see Bethesda's Pete Hines show off the first official gameplay and provide a brief overview of the game.
Legends is a strategy card game that explores the series' characters, creatures, deities, and lore. Whether you have 10 minutes or ten hours, Legends provides a variety of gameplay modes and challenges that are easy-to-learn but difficult to master. Built with all levels of players in mind, Legends offers accessible gameplay for beginners who want to jump in and get started quickly, and the game's depth keeps expert players engaged. With a wide variety of deck types and strategies, no two games are ever the same.
"As a fan of digital strategy card games, I'm especially excited about having people play Legends," said Pete Hines, Vice President of PR and Marketing at Bethesda Softworks. "We're looking forward to hearing their feedback and having them help us shape the future of the game.
Previous chapters in this award-winning franchise include the Best Role-Playing Game at E3 2013 -The Elder Scrolls® Online: Tamriel Unlimited, 2011 Game of the Year - The Elder Scrolls V: Skyrim®, the 2006 Game of the Year - The Elder Scrolls IV: Oblivion®, and the 2002 Role-Playing Game of the Year - The Elder Scrolls III: Morrowind®.
The Elder Scrolls: Legends is being developed in conjunction with Dire Wolf Digital for PC and iPad – with additional platforms to be announced.
For the latest updates on additional betas and game information, please visit legends.bethesda.net and follow the game on Facebook and Twitter.
1.5 update info
Even thought Wasteland Workshop was based around building the 1.5 update added more stuff to build than the DLC and a reddit user by the name of TheLaggingNinja has gone out and listed all the new items
Structures:

Boxcars (Blue, Orange)
Scaffolding (Floors, Miscellaneous, Prefabs, Roofs, Stairs, Framework, Doors)
Warehouse (Doors, Floors, Miscellaneous, Prefabs, Roofs, Stairs, Walls)
Barn (Doors, Floors, Miscellaneous, Prefabs, Roofs, Stairs, Walls)
Ball Track (Straight, Curves, Miscellaneous)
Elevators

Decorations:

Display (Armor Racks, Weapon Racks, Power Armor, Display Cases)
Wall Decorations (Posters)

Power:

Manufacturing (Conveyor Belts, Machinery, Miscellaneous)
Marquee
Advanced Switches
Conduit
And Lastly....
A breaking update from Galaxy Sports News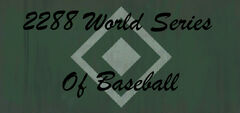 Attention Sports Fans! Moe "Swatter" Cronin here! Got your swatter ready? We've gotten our backup broadcast unit out of storage, and will be back on the air with another game from the Baseball World Series this week.
...and while you're at it, remember it is your civic duty to vote in Leea's Legendary Polls.
Credits
Agent_c (Editor in Chief) SunsetShimmer (Contributor)