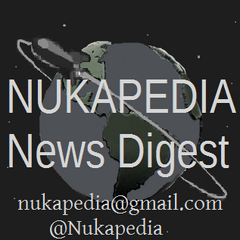 Welcome to the Nukapedia News digest. Now at all good airport bookstores… if you find one, let me know.
In your edition this week
Around the wiki
Bethesda News Roundup
Quakecon and more
*If it's still 19 July where you are, check out the Fallout 1/2/Tactics FO3 and FNV discounts on steam if you haven't already complete your collection.
Pete Hines has confirmed no Fallout 4 at Gamescom.
Hanging out for The Evil Within? Bethesda are breaking their habits and releasing it a week early…. Catch it in October.
And now is the time to get your Fallout gear…. Cheap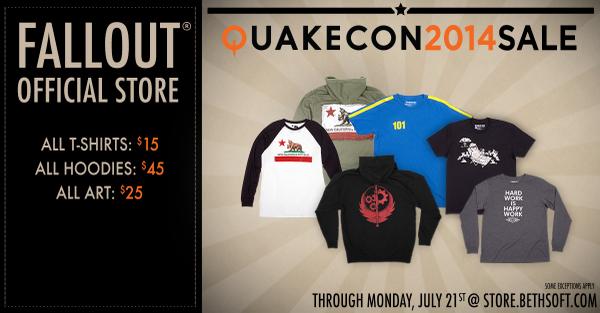 Plus you can get this until monday…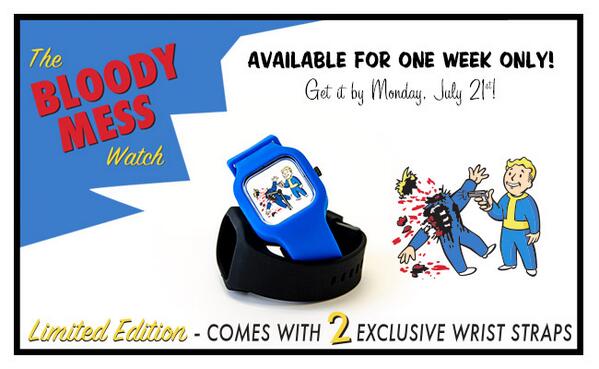 Fanzone
Distress Call and Van Buren Reborn
War, War Never changes
Editorial
Our condolences this week to the Victims of the Malaysian Air crash in Eastern Ukraine. Sadly this isn't the first time an airline has apparently been confused with a military aircraft, the 1980's and the 1970's saw Korean airliners downed over the then soviet union. Heres hoping maybe just this once war can change, and it doesn't happen again.
Thanks for joining us, unless there's a major event no news next week as I'm on break. Hopefully the week after, Jet Lag Depending.