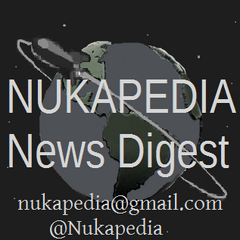 Welcome to the Nukapedia News Digest. It gets published sometimes.
In your edition this err... Edition.
The Front Page
Automatron trailer released!
The official Automatron trailer has been released!. Just 8 more days is the wait. Read the description on Bethesda.net, view the clip below: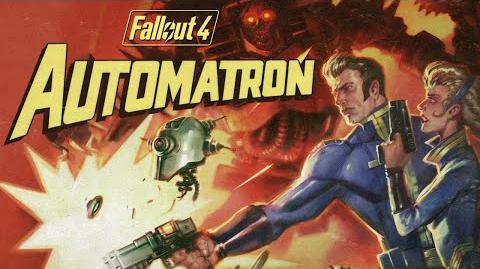 Patch Day
UPDATE March 11: The 1.4 update for Fallout 4 is available as an automatic download for Steam, Xbox One, and PlayStation 4 users.
Lets go shopping
A lot of new swag this week. I think most of it is pretty well... a poor effort to be honest, but there is one stand out piece...

This will set you back $65 if you're one of the 500 customers
Next is a new set of Vinyl things... I suppose these are okay.

Lastly the shirts. This just seems to be some mocked-up box art printed on a T-shirt. Colour me unimpressed. They're $20
As always, you'll find that at the Bethstore
Todd talks to Gameindustry.biz
Todd talked to James Brightman at Gameindustry.biz ; the article is long but worth a read and includes some interesting behind the scenes info regarding movies and more.
On winning a lifetime achievement award:
"
"It did make me reflect. I didn't know how to react to it. It's an incredible honor and then it's like, 'OK, am I supposed to be done? Is that it?' I feel like I'm sort of in the middle. There's a long way to go yet. It's just weird to think about yourself with a group of people who have achieved it already and then you realize, 'Oh, I have been doing this quite a while.'
"
— Todd Howard, Gamesindustry.biz interview
On a Fallout Movie
"
I don't rule it out, but nothing really has clicked where - the games are popular enough and that's their identity. Fallout 4, if there had been a Fallout movie, you'd feel different about Fallout when we'd announced Fallout 4 and one of them wouldn't be quite right and you wouldn't want that to be the game, where the movie takes it in another direction... I would say we have a pretty high bar as far as what we would want it to be if it ever happened and nothing's quite clicked
"
— Todd Howard, Gamesindustry.biz interview
On Mobile Gaming
"
We're going to support Shelter and then we'll probably - I think we'll try to always have one in development because it was a blast to create and it was really successful so clearly it's not like, 'We're never going to do that again.' We want to keep doing it and we'll start. We've always had a number of ideas and we'll start prototyping something new and see where it takes us.
"
— Todd Howard, Gamesindustry.biz interview
On bringing mods to console
"
There's going to be a button on the menu itself and it says mods and it comes up right in the game. Here are all the mods that you can install so you don't have to leave the game to do it. And bringing that to console is a huge deal for us and I think that's going to be a big first," Howard says.
"
— Todd Howard, Gamesindustry.biz interview
For those looking for careers advice, get modding
"
Actually, if you're applying to be a designer here, you have to submit [a mod]. That's part of the process. One of our best programmers was a top Morrowind modder
"
— Todd Howard, Gamesindustry.biz interview
Is Fallout 5 in Pre Production? Surely not?
according to Segment next Voice Artist Ryan Alosio Dropped this hastily-deleted comment this week:
"
Internally there is movement gearing up pre-production of FO5… (shhhhh) obviously I can't get into any details at all right now"
"
Guys, don't get too excited though, according to the Art of Fallout 4 book, they were throwing around ideas when they finished Fallout 3, and it still took an age.
Todd did say this at DICE when picking up his lifetime achievement award though:
"
We actually have three kind of longer term projects we're doing that are all—we'll talk about them at a future date—but they're different than anything we've done before, while also being a Bethesda-style game. Big and crazy, but in many ways different than things we've done before. It's an exciting time."
"
— Todd Howard
A Sheltered Existence
Patch Details for Fallout Shelter:
Turn worthless junk into useful items! Introducing… crafting!
New Rooms! Build the new Weapon and Armor crafting rooms and use them to create your own items in game!
Lunchboxes now contain a bonus 5th card: Junk! Trust us – it's more useful than it sounds. Lucky wasteland explorers may also find junk on their adventures.
Take the Overseer role to the next level. Build the new Barbershop and customize the look of any Dweller.
Keep up with the latest fashions! Find new Outfits and Weapons straight from Fallout 4 in lunchboxes, or craft them yourself!
Because four-legged companions bring overwhelming happiness, we've added new Dogs and Cats, and are introducing… Parrots! Plus, new Pet bonuses!
Time of day is now properly reflected. Because authentic Vault simulation is our #1 goal!
Elsewhere in ZenimaxLand
Beware of Thieves
We're Doomed
And Lastly....
A breaking update from Galaxy Sports News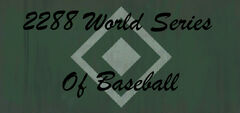 Attention Sports Fans! Moe "Swatter" Cronin here! Got your swatter ready? The Kings of New Vegas are giving it to Great Khan's Warriors... Can the Khans bounce back? Support your favourite team now!
...and while you're at it, remember it is your civic duty to vote in Leea's Legendary Polls.
Credits
Agent_c (Editor in Chief) Paladin117 (Caption Picker)