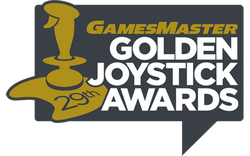 As the name suggests Obsidian and Bethesda could find themselves in a brand new pitched battle - who gets to keep this years "Golden Joystick" award in the "Role Play" category.
Bethesda need not feel bad if Obsidian do end up winning this battle - Bethesda walks away with the "One to watch" award for Elder Scrolls V: Skyrim.
You can find a complete round up of this years winners on the BBC's Newsbeat site.