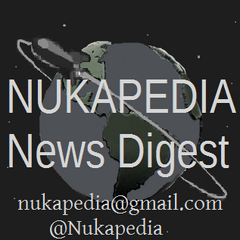 In news that will certainly fit in the "Water is Wet" category, Some site called Glixel (apparently they're related to Rolling Stone Magazine) is reporting that Bethesda are indeed still in the video game industry, which will certainly be of interest for those whom had worried that they'd instead moved into the Agriculture industry. These projects are apparently in addition to Skyrim for Switch, and Fallout 4 VR.
"
"We've got a good number of projects on the go. We're bigger now and we do want to be putting out more stuff. We have two larger projects that are more classically the scale of what we do, but even bigger. We overlap the projects so we're working on them at the same time, but they're staggered. I can't talk a lot about them, but I can say that they're bigger than anything we've ever done. They're a bit different, but definitely in the wheelhouse that people are used to from us."
"
— Todd Howard
This really shouldn't be surprising to anyone. Bethesda - specifically Bethesda Game Studios - has two studios - one in Rockville (near DC) and one in Montreal. The idea that a business might still actually be doing what that business does to make money isn't exactly a surprise; and given that they have two locations that they're working on two major projects shouldn't be a surprise either.