Let me try one of these:

Hello there. You have broken
the rules
of the
Fallout chat
listed in
the guidelines
, and for doing so you have incurred a 3 day
chat ban
as a penalty. After the three days have passed, feel free to leave me a message on my talk page asking to lift the ban
here
.
Please refrain from breaking the rules again
.
Please note that it is my decision or the decision of another moderator or admin as to how long the ban remains. Depending on the severity of the offence, the ban may last more than the regular three days. If you are a repeat offender, the length of the ban will increase. Have a nice day.
By the way, if you're reading this Scar, I used yours as the base...
"
You ain't pissing on me, now. You're pissing on Nukapedia
"
Nukapedia has declared you a troll. Wherever the Fallout Wiki has jurisdiction, you have been banned on site
"
Good riddance. Get out!
"
For violating the rules of Vault 101 (aka Nukapedia) you have hereby been kick banned from the chat room forever.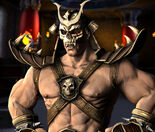 "
NOW FINISH HIM..... FATALITY!
"
For your constant rule breaking, you have been banned for a week. Contact The Nemesisx after a week has passed to have the ban lifted.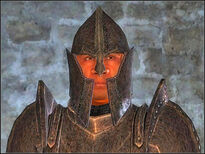 "
STOP RIGHT THERE, CRIMINAL SCUM!
"
Nobody breaks the law on my watch! Because there are no fines to pay on a Wiki, you will serve a one day chat ban. Contact The Nemesisx after your sentence is up to have the ban lifted.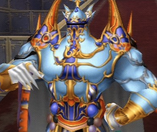 "
Your trolling will be swallowed by the Void for three days!
"
You have been banned from chat for three days. Contact The Nemesisx after three days have passed to have your ban lifted.
Chat rules
Edit
The Vault:Chat
So I don't have to go looking for them every time.
Signature
Edit


- Test signature, now with talk page link



- Test signature, now with working talk page link.
FalloutGirl

- FalloutGirl signature

Lord T Pyro
- test
Block log
Edit
Special:Log/block - Never know when it might come in handy. For God knows what.
Test userbox
Edit
| | |
| --- | --- |
| | This user is a patroller of the Fallout Wiki. |
ADMIN DRAFT
Edit
Test chat ban message
Edit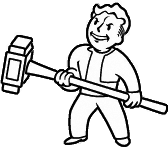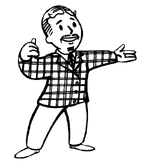 Dear (USERNAME)
You have been banned from chat for (TIME) for breaking Rule #. Contact Agent c after three days have passed to have your ban lifted. In the meantime, review the guidelines.
Sincerely, -- Agent c
Fallout 3 charactersEdit
FO3 Quests
Edit
poll test
Edit
Who is the most awesomest guy in the world?
Poll results
Edit
As of 4:25PM Monday June 4 AEST
T-51b Power Armour (Fallout1/2/NV) - 28 votes
T-45d Power Armour (Fallout 3) - 11 votes
Enclave Power Armour (Advanced Power Armour Mk.II) - 6 votes
Tesla Power Armour - 10 votes
Hellfire Power Armour - 6 votes
Tribal/Ashur's Power Armour - 5
Outcast Power Armour - 9
Advanced Power Armour (Remnant's Power Armour) - 10
Gannon Family Power Armour - 7
Scorched Sierra Power Armour - 7
99 total votes
The plural of Moose is Meese
Edit
Harry was mutant in charge of Watershed in ghoul place. Ghouls all boring, no talk to Harry. And brother Barry just big numbskull. When friends Lou and our Master went away, Harry all alone. No more guarding stupid watershed. So Harry explore Wasteland, and he find nice man named Leon. He let Harry stay at... uhhh... "Strategic New Clear Moose". Not sure what moose is, but Harry tells all the squishy humans about his travels. Maybe if Harry teach them better, they be smart like him! They always said Harry was special. Ask question to Harry, and he give you all the answers.
Bio:
The name is Yes-Man, but most people just call me Yessie. Resident poll-guy of Nukapedia, ex-administrator, and one of the only Australians left on this site. It's a shame; even the co-creator of Ask Harry left Australia in favour of the United Kingdom. My first Fallout title was Fallout 3 back in 2008. I enjoyed it, and it was all fairly new to me because I had no idea that Fallout even existed before I played the game. Clearly I was hooked and went on to play New Vegas, though I've never actually found a copy of the original Fallout or Fallout 2 that runs on an Apple Mac laptop...
In terms of "Ask Harry", the idea was created by Agent c (a fan of the loveable Mutie) as a spin-off for my previous venture and ex-Moose resident "Ask Marcus", which has long since been handed over to another user when I lost interest in it. Harry is going to be a lot less serious and a lot more ridiculous, to compliment the humorous character of Harry from Fallout and also because... well, why would people want to stop by and get a life lesson when they can stop by and get a laugh? Life is too short to be boring.
If you got a question, Harry has an answer. Granted it's most likely an incorrect one, but it's an answer nonetheless. Just leave your message for the big guy, and he'll try his hardest to muster up the brainpower to answer.



"
A word to the wise ain't necessary - it's the stupid ones that need the advice.
"
— Bill Cosby
Do you enjoy seeing me around the Strategic Nuclear Moose?-3
Outstanding Poll Suggestions
Edit
What is your favourite Fallout series major settlement? - MJ567 - PRIMARY POLL / SATURDAY 15TH SEPTEMBER
Which was the hardest Bobble-head to find? - 207.144.99.5 - SECONDARY POLL / SATURDAY 15TH SEPTEMBER
EXTRA QUESTION - Who should voice Three-Dog: Erik Dellums or Snoop Dog? - Dragonbone Powerarmor
TWO WEEK BREAK
Halloween Special
Edit
Scariest Fallout monster - PRIMARY POLL / SATURDAY 27TH OCTOBER
Spookiest Fallout series location - SECONDARY POLL / SATURDAY 27TH OCTOBER
EXTRA QUESTION: Which would you rather be locked inside during the night: Dunwich Building or the Sierra Madre (with Ghost People)
DATES TO BE DETERMINED
Edit
What is your favourite weapons in Fallout Tactics? - MrDuche - SECONDARY POLL / TBA
It's time for a Weapon of Not so Massive Destruction! Which weapon do you think is the most useless? Boxing Tape, Pulse Grenade, Lead Pipe, Fire Bomb, Industrial fist, MIRV (what am I going to use this for? Seriously?), Dog Tag Fist - NuclearHolocaust - SECONDARY POLL / TBA
If you could have any Wasteland specific creature as a pet(in real life or otherwise), what would it be? Deathclaw (Perhaps the most obvious choice.), Fire Gecko (Perfect for outdoor barbeques!), Centaur (It's a mutant!), Giant Cockroach(YAY! It's Fluffy!), Bighorner (I can only wonder why.), Brahmin (Dude, what's up with that cow?), Radscorpion (RADSCORPION SMASH, YEAH!), Mirelurk (Maybe we can ride them...), Giant Mole Rat (Mole rats rule!) - NuclearHolocaust - SECONDARY POLL / TBA
"What is your favourite type of weapon" Small Guns Two handed guns Big guns Explosives Laser Weapons Plasma Weapons Unarmed Melee Other (Specify) - Chazzzo - SECONDARY POLL / TBA
Comic relief character - Badass grandma - TBA
EXTRA QUESTION: What random item do you randomly collect - User:Ninja-Nuke
"
I think if I said one more nice thing to you this week it might constitute Gay marriage in some states.. Not that I don't think you might be a beautiful bride
"
— SaintPain, to yours truly

WEEKLY SATURDAY POLLS - Draft page
Edit