Tocinoman/Nukapedia's A-Team
Talk

0

The A-Team is a group of Nukapedia personnel who work as soldiers of fortune while on patrol for vandals in the recent changes.
The A-Team exists for one reason, and one reason only: to fight for the good of the wiki. They have taken it upon themselves to put themselves in harm's way in order to block and reform vandals, add fresh content, repair wiki issues, put a stop to wiki drama, and maintain Nukapedia as a Wikia superpower.
The A-Team as a whole was formed on September 9, 2012 by Kingclyde and Tocinoman. In light of chaotic events around the wiki, it was decided that an elite band of mercenaries was needed. Who better to answer the call than the A-Team?
The individual selection of members was a long and arduous process. After several hours (and a few headaches), the 4 members you know now were brought together into one unstoppable team. The members are as follows:
The GMC van
Edit
Don't touch Clyde's van.

The 1983 black and metallic gray GMC Vandura van used by the A-Team is Kingclyde's pride and joy. Anyone found touching, scratching, rubbing, cleaning, wiping, sitting on, kicking, hitting, shooting at, talking about, throwing baseballs near, looking at, thinking about, thinking about looking at, defecating on, or breathing on the van will be severely and immediately dealt with.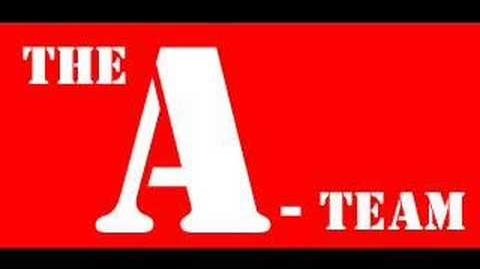 "
Beware the sound of the snare.
"