Important: http://fallout.wikia.com/wiki/User_blog:Ramallah/Goodbye_for_now
"
The Eye of Ramallah sees all
"
— Ramallah

About Me
Just your average guy really. I live in Alabama (and no I haven't seen the Leprechaun in Mobile) and have been roaming this site since before the release of Fallout 3. I'm really into greek mythology, heavy metal, gaming, and being a general nerd. Don't worry about telling me I'm wrong. I'm a left wing atheist living in a red state in the bible belt. I'm used to it. Follow me on Twitter Blak2thgrinor PSN user name blak2thgrin. Feel free to chat me up its not like I've got anything better to do.
I am also an admin on the fledgling Wasteland Survival Guide Wiki (What can I say I'm a sucker for pet projects) and hope to get it off the ground soon.
Bands I've seen live:
Thine Eyes Bleed
,
Children of Bodom
,
Mastodon
,
Lamb of God
,
Slayer,Neurosonic,Trivium,Hellyeah,Flyleaf,Atreyu,Evanescence,Korn,Art of Dying,Halestorm,Skillet,Theory of a Deadman, Stone Sour.
My favorite pages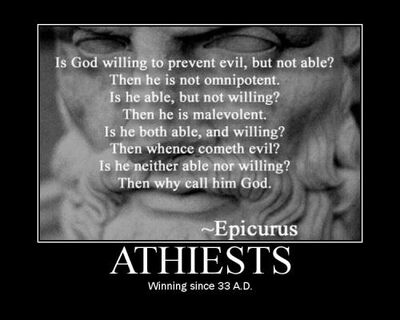 | Type of edits | Edit count |
| --- | --- |
| Total | 1,590 |
| Article | 249 |
| Talk | 7 |
| User | 146 |
| User talk | 128 |
| Fallout Wiki | 3 |
| Fallout Wiki talk | 0 |
| File | 12 |
| File talk | 0 |
| Template | 0 |
| Template talk | 0 |
| Module | 0 |
| Module talk | 0 |
| Category | 0 |
| Category talk | 0 |
| User blog | 111 |
| User blog comment | 689 |
| Blog | 0 |
| Blog talk | 0 |
My opinions of each fallout game are as followed:
Fallout- The game that started it all. While I hate the combat and menu system the story and setting made me fall in love with it.
Fallout 2- A great game that expanded the concept started in the original. Sadly all the problem I had with the first one remain but luckly so do the things that made it great. It also has some of the best followers of any fallout game.
Fallout Tactics- Honestly I've yet to finish it. I want to but something about it rubbed me the wrong way. Its not that I hate it its just hard for me to sit and play it when I got games like Mass Effect 2 and Pokemon Black that are so hard to put down.
Fallout: Brotherhood of Steel- The one fallout game I've never played so I have no opinion about it. From what I've heard some say its ok while others say it sucks. Sadly I'll never know.
Fallout 3- The first Fallout game I ever heard of. When I saw the coverage on this game on X-Play I knew I would own this game and love it way before it came out. It introduced me to the world of Fallout and made me buy the Fallout Trilogy set at Walmart (15 dollars best deal ever). As far as my opinion goes the atmosphere in this game is better than in any other Fallout game. You just get a real sense that this is the ruins of the old world. The biggest (and only) problems I have with this game are that the game engine lets it down and there are problems with the cannon. Really why is the Enclave here and why can't I walk 20 feet without it freezing up my ps3. However the cannon problems are small and not to difficult to explain and the bugs are worth playing through. This game is no where near as bad as some here would have you belive.
Fallout: New Vegas- A fun game that expands the concept of Fallout 3 in a way much like Fallout 2 did for the original. The most important thing about this game in my opinion is the fact that it reestablishes the canon set in the originals and brings back factions that ether never appeared in Fallout 3 or appeared in Van Buren. To me its better than Fallout 3 in every way except one and thats the atmosphere. It just feels more like a desert than a wasteland and the overall game suffers for it. Another problem is like in Fallout 3 it is really glichy and that can ruin your game if your not careful. However New Vegas offers great characters, an amazing story (something Fallout 3 lacked),and great new features that will most likely be standard in all future Fallout games. With a better engine and a more apocalyptic setting this would be the ultimate fallout game. I guess we'll have to wait till Fallout 4 for that.
Gallery