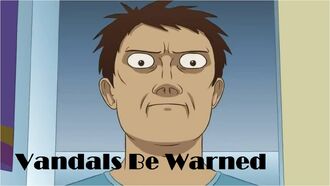 Welcome to the PipMan Cave!
You may call me Elliot P. Pipins, Head Scribe.
The Vault needs help and you're perfect!
Find me on chat or leave me a talk message.
I do what I can to help y'all out!
I am the protector of pages! The knight of chat! I fix broken grammar and stupid mistakes where I can but I mostly stick to chat and comments because I enjoy being active more in the community. Got any questions? Of course you do! That's what I'm here for! Ask me whatever you want and I will help to the best of my ability. As long as you respect Me, other users, and the Vault, I will respect you and your opinions!
Moderator
Edit
I have recently a chat moderator and protect the chat from wasteland troll types. I ban for speaking other languages, insulting. racism or intolerance, spamming, and being disrespectful of others and myself. I want to help everybody but if I'm pushed, the hammer will swing and heads will roll.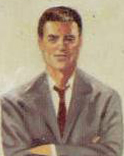 You have been banned from Vault Chat for a period of 3 days (72 hours). The reason for this ban may have been personal attacks, harassment, extreme profanity, privacy violation, inappropriate links, trolling, being a dick, whining, inappropriate topics, or spamming. You may contact me for a ban lift after the 72 hour period has ended or if you believe there has been a mistake. Failure to contact me will result in a longer wait to get your ban lift as I have other matters to tend to.
Note that there are no such things as a premature lifting of a chatban, and that it is not up to you to decide what qualifies as the aforementioned violations against chat policies. .
PipMan
Talky Time
This is the message you will recieve after a kickban from chat. I do not apologize. I was justified.
If you are disgruntled at your kickban, you may contact me in a polite tone. Failure to be polite or instead being rude to me will result in an extended ban from chat. I want to help you out but you have to help yourself first. Please use my talk page to contact me.
You have been given Your legs.

Your efforts and diligence have not gone unnoticed, and you have been given a small token of appreciation.
You have been given Hope.

Your efforts and diligence have not gone unnoticed, and you have been given a small token of appreciation.
You have been given The Top Hat of your dreams.

Your efforts and diligence have not gone unnoticed, and you have been given a small token of appreciation.

You have been given a special talking Top Hat. EB

02:33, August 1, 2011 (UTC)