Welcome to my profile.
I mostly come around here to lurk around the pages but I'll add interesting finds and such if there's any left for me to find. :P
Favorite Fallout games
Edit
 Fallout 2

 Fallout 1

 Fallout: New Vegas

 Fallout Tactics

 Fallout: Online (Mod)

 Fallout 3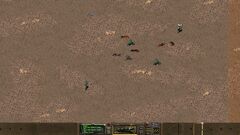 Userboxes
Edit
(May not be all mine.)
---
Feel free to leave a comment on my talk page, even if it's the most random thing you can think of - I won't mind.
See you around!
Macic (talk) 16:19, August 29, 2012 (UTC)