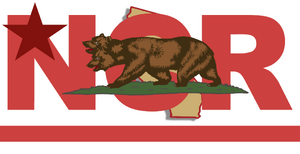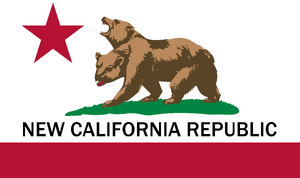 A two-headed bear is the symbol of the New California Republic.
A two-headed bear has never been depicted in the Fallout universe outside of the NCR flag. It can be seen as a metaphor for the NCR's founding in a post-War wasteland, home to a variety of mutated life forms, including the two-headed brahmin. The only mutated bears actually seen in the Fallout universe are yao guai, which only have a single head.
Appearances
Edit
A two-headed bear has not appeared in any Fallout game, but can be seen on the flag of the New California Republic that appears in Fallout 2 and Fallout: New Vegas.
Ad blocker interference detected!
Wikia is a free-to-use site that makes money from advertising. We have a modified experience for viewers using ad blockers

Wikia is not accessible if you've made further modifications. Remove the custom ad blocker rule(s) and the page will load as expected.