Ad blocker interference detected!
Wikia is a free-to-use site that makes money from advertising. We have a modified experience for viewers using ad blockers

Wikia is not accessible if you've made further modifications. Remove the custom ad blocker rule(s) and the page will load as expected.
The Science theme is one of the possible themes for the player character's residence in Fallout 3.
Megaton house
Edit
After buying this theme for your house, you will get lots of small and big computers in your house. Your house will contain: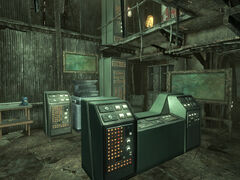 Tenpenny Tower suite
Edit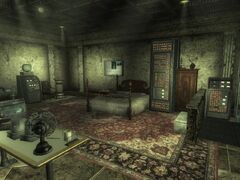 As in all themes, the list of items are different if your home is in Tenpenny Tower.
In the Pip-Boy's items' Misc section, you will see the theme as an unremovable item. On the PC, you can remove it by typing "player.removeitem 7c120 1" in the console.