Welcome to Nukapedia - The Fallout WikiWe are creating the ultimate guide to the Fallout series, and you can help!
We have over 25,141 articles so far, and are still growing!Join us on social media

:

  
Community Features
Fallout Friday Polls are here! Make sure to answer all polls, and leave a comment!

A meeting will be held at 3 PM North A…

Read more >

Fall is finally here! Well, at any rate, the date on the calendar says its the beginning of fall, even though it won't …

Read more >

Fallout Friday Polls are in! Make sure to answer all polls, and leave a comment!

Fandom has agreed to take down "The Vide…

Read more >
Our Struggle against video has been picked up by Kotaku
Please check out this article on Kotaku about our ongoing struggle with Fandom/Wikia over video content.
To read more, and comment, click here
Video Re-Negociation Positioning thread
It is clear from the community vote on the negotiated settlement with Wikia/Fandom that the community is not satisfied with what is offered.
As such, I would like to now ask the community where our red line is, and if the community is happy for me to continue in this role.
As we seem to be getting a great and speedy response, I only anticipate this being open for 72 hours. If no single option has overwhelming support on its own, where an option includes another option votes will be read as being inclusive in there. Okay, I think its clear that going ahead with a meeting is a good idea. At this stage I would like to open the floor to agenda items. We have the following things to discuss.
An update on any negotiations, and other actions
Possible action to progress our case further whilst staying on network
Possible engagement with Wikia on video in line with the proposed deal- if we should participate and whom that contact person should be.
Possible alternatives if the situation cannot be resolved.
Please let me know if you want anything added to the agenda below.
I'll be asking a number of people to speak on certain issues, but as always there will be plenty of room for discussion.
I propose that the meeting be held at 3pm North American Eastern Time on Sunday 24 September, this should be 8pm in London, 9pm Central European time, and Midday North American Western. If there are any objections please note them below and we'll look into alternative scheduling, the more objections the harder we look for a new time.
We have arranged facilities for the meeting, it will be held online. It is open to all persons who have participated in any of the video discussion threads up to today, except those employed by Fandom/Wikia inc (as this is the Community's meeting), or have been employed by them in the recent past.
Votes taken in this meeting will be taken as consensus view of the wiki, so everyone is encouraged to attend.
We have setup a discord server (Nukapedia's Fallout Shelter) located here. It is mobile friendly (via an app) and is very flexible.
Although everyone is welcome in our social space (The-Common-Room), only persons who meet the above criteria will be admitted to The-Town-Hall (where the meeting will be located). You may be asked to verify your account before this access is granted. Agent c (talk) 21:05, September 11, 2017 (UTC)
To read more, and comment, click here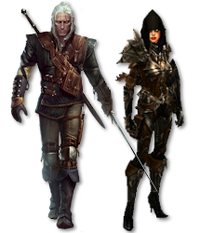 RPG Games
Go to these sites for info or for help with your own wiki!
AdventureQuest • Agarest War • Arcanum: Of Steamworks and Magick Obscura • Baldur's Gate • Dark Souls • Deus Ex • Diablo • Divinity • Dragon Age • Dragon Blaze • Dragon's Dogma • Elder Scrolls • Fable • Fallout • Faster Than Light • Fate/Grand Order • Five Nights at Freddy's World • For Honor • Hyper Light Drifter • Legend of Heroes • Masquerada • Mass Effect • Might & Magic • Shadowrun • Tom Clancy's The Division • Torment • Undertale • The Witcher
Want your community included? See how!