Ad blocker interference detected!
Wikia is a free-to-use site that makes money from advertising. We have a modified experience for viewers using ad blockers

Wikia is not accessible if you've made further modifications. Remove the custom ad blocker rule(s) and the page will load as expected.
Welcome to Nukapedia - The Fallout WikiWe are creating the ultimate guide to the Fallout series, and you can help!
We have over 24,111 articles so far, and are still growing!Join us on social media

:

  



0

Fallout Wiki

Join the Chat>

Community Features

Its cold outside (40 degrees Farenheight). Yes, I know that it is normal this time of year, but it all depends on what k…

Read more >

I'm tired of lackluster writing implements. I mean, if we have technology to create phones as thin (or thinner) as a No…

Read more >

I always find it interesting that in the light, you know where everything is, yet in the dark you stumble over stuff yo…

Read more >
Find out which mods will be available on PS4
By Agent c

Since Bethesda was able to reach a settlement with Sony over what mods would be permitted on the Playstation 4 Platform, we've been wondering what mods exactly we'll be able to experience given that Sony isn't allowing for new assets to be created.
Wonder no more. With Fallout 4 mods expected in the next software update, Bethesda have updated their website to allow you to see exactly which mods are PS4 Compatible.
Are you pleasantly surprised, or disappointed by the list? Let us know in the comments.

Click here to comment on this article
(6 October) Today Bethesda Game Studios released Update 1.8 for the award-winning mobile and PC game, Fallout Shelter, allowing Overseers to craft themes for their Vault rooms based on their favorite Fallout 4 factions, introducing Holiday celebrations, and bringing even more new Quests to the free-to-play game.

Click here to comment on this article
By Agent c

Hi Folks,
I've been working on an update to the front page. The idea is to cut down on a lot of the text, and make it more visually appealing, as well as creating a new model for portal pages and mobile pages.
To read more, and comment, click here
By Raylan13

UPDATE: We have received your submissions and Dogmeat has been mechanically augmented. Presenting: Augmeat!
Deus Ex: Mankind Divided, the latest entry in the cyberpunk stealth-action game franchise, launches on August 23, and Fandom has partnered with publisher Square Enix to launch a Wikia-wide community activity themed around mechanical augmentation.
Click here to comment on this article

For the latest news on Fallout, Bethesda Games, Merchandise and whats happening around the wiki visit the Galaxy News Live News Page
.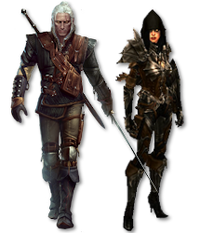 RPG Games
Go to these sites for info or for help with your own wiki!
AdventureQuest • Arcanum: Of Steamworks and Magick Obscura • Baldur's Gate • Dark Souls • Deus Ex • Diablo • Divinity • Dragon Age • Dragon's Dogma • Elder Scrolls • Fable • Fallout • Faster Than Light • Fate/Grand Order • Five Nights at Freddy's World • The Gamer's Alliance • Legend of Heroes • Live A Live • Mass Effect • The Memory of Eldurim • Might & Magic • Shadowrun • Stories: The Path of Destinies • Tom Clancy's The Division • Torment • Ultima • Undertale • The Witcher
Want your community included? See how!