Welcome to Nukapedia - The Fallout WikiWe are creating the ultimate guide to the Fallout series, and you can help!
We have over 24,023 articles so far, and are still growing!Join us on social media

:

  






0

Fallout Wiki

Join the Chat>

Community Features

I hope I'm not the only one who thinks stores put out "seasonal" decorations too early? I was in a store yesterday and …

Read more >

When I play video games, especially the immersive ones, I find myself tuning out everything else. I mean everything. I d…

Read more >


I don't want to give a long intro speech. Because Socrates gave a long speech and his friends killed him.

Disclaimer: The…

Read more >
PS4 mods and 4K is coming
By Paladin117

Some news from Bethesda. They are releasing mods for Fallout 4 and Skyrim Special Edition afterall. They are also adding in support for the PlayStation 4 Pro while they're at it. There are two catches however. First, Fallout 4 mods are coming after Skyrim's release, which will include mods at launch. Second, you can not use any external assets with PS4 mods, only the game's native assets. So, no new 3D models or textures are coming.
To read more, and comment, click here
(6 October) Today Bethesda Game Studios released Update 1.8 for the award-winning mobile and PC game, Fallout Shelter, allowing Overseers to craft themes for their Vault rooms based on their favorite Fallout 4 factions, introducing Holiday celebrations, and bringing even more new Quests to the free-to-play game.
Update 1.8 Content Includes:
Room Themes: Players can show off their Fallout 4 allegiances by building the new room, the Theme Workshop, which enables the crafting of room themes based on the four Fallout 4 factions – the Minutemen, the Railroad, the Brotherhood of Steel, and the Institute. Crafting recipes for these themes will be found on Quests, and players can turn themes on and off at will.
New Quests: Update 1.8 brings a fresh batch of Quests – including upcoming special event Holiday Quests -- to keep Dwellers busy finding upgrades and gathering resources from the Wasteland.
Holiday Festivities Coming to the Vault: For the second year in a row, holiday celebrations will return to the Vault for Halloween, Thanksgiving, and Christmas. Starting in October, Halloween-themed outfits will appear as Quest rewards and spooky room themes will become available for a limited time.
iMessage Stickers: Since their release in September, Fallout Shelter players on iOS10 have been sharing exclusive Fallout Shelter stickers to dress up their messages with friends. Update 1.8 brings a new batch of stickers, including a set of Halloween-themed stickers just in time for the holiday.
Fallout Shelter is available for free on Android and iOS devices as well as PC. To download the game, players should visit Google Play, the App Store, or, on PC, by downloading the Bethesda.net Launcher at the following link: http://download.cdp.bethesda.net/BethesdaNetLauncher_Setup.exe.
For more information on Fallout Shelter, please visit http://www.FalloutShelter.com.

Click here to comment on this article
By Agent c

Hi Folks,
I've been working on an update to the front page. The idea is to cut down on a lot of the text, and make it more visually appealing, as well as creating a new model for portal pages and mobile pages.
To read more, and comment, click here
By Raylan13

UPDATE: We have received your submissions and Dogmeat has been mechanically augmented. Presenting: Augmeat!
Deus Ex: Mankind Divided, the latest entry in the cyberpunk stealth-action game franchise, launches on August 23, and Fandom has partnered with publisher Square Enix to launch a Wikia-wide community activity themed around mechanical augmentation.
Click here to comment on this article

For the latest news on Fallout, Bethesda Games, Merchandise and whats happening around the wiki visit the Galaxy News Live News Page
.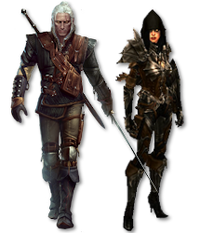 RPG Games
Go to these sites for info or for help with your own wiki!
AdventureQuest • Arcanum: Of Steamworks and Magick Obscura • Baldur's Gate • Dark Souls • Deus Ex • Diablo • Divinity • Dragon Age • Dragon's Dogma • Elder Scrolls • Fable • Fallout • Faster Than Light • Fate/Grand Order • Five Nights at Freddy's World • The Gamer's Alliance • Legend of Heroes • Live A Live • Mass Effect • The Memory of Eldurim • Might & Magic • Shadowrun • Stories: The Path of Destinies • Tom Clancy's The Division • Torment • Ultima • Undertale • The Witcher
Want your community included? See how!