Welcome to Nukapedia - The Fallout WikiWe are creating the ultimate guide to the Fallout series, and you can help!
We have over 24,941 articles so far, and are still growing!Join us on social media

:

  



Join the Chat>

Community Features

Fallout Friday Polls are here!

Feel free to leave a comment, and make sure to answer all polls - your opinions help Fallo…

Read more >

So, O.J. got out on bail. Personally, I would have prefered to see him rot there; he deserved it. He was still arrogant…

Read more >

I wish I was one of those people who can think of a witty reply right away to something, but rarely do I, and when I do…

Read more >
Explaining the Wanderer Lawsuit
By Agent_c

You can find our detailed explanation of the Wanderer lawsuit over on the main fandom page. Check it out.

To read more, and comment, click here
New Season of Nuka Break coming soon!
By Peace'n_Hugs

Recently, Wayside Digital (formerly known as Wayside Creations) released their final trailer Fallout: The Wanderer, for their latest fan series in the Fallout universe. For those new to Wayside Digital: Wayside Digital is the non-profit that brought us the excellent Fallout: Nuka Break series, a very well known Fallout fan series that's popular enough to get an own Wikipedia page and even an in-game reference in Fallout: New Vegas.

To read more, and comment, click here
Discussions Moderator Request - CollinTheCourier
By CollinTheCourier

Hi, I'm Collin, I've been on the discussion board since December 27, 2015. I joined because I had some questions about Fallout 4 and then I eventually became part of the community.
To read more, and comment, click here
Chat Moderator Request - DistusingWastelander resumes
By DistustingWastelander

Hello, fellow Nukapedians. My name is DisgustingWastelander, and I am once again running for the position of chat moderator.
To read more, and comment, click here

For the latest news on Fallout, Bethesda Games, Merchandise and whats happening around the wiki visit the Galaxy News Live News Page
.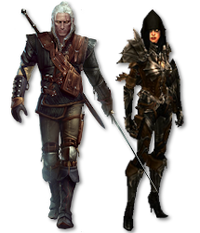 RPG Games
Go to these sites for info or for help with your own wiki!
AdventureQuest • Agarest War • Arcanum: Of Steamworks and Magick Obscura • Baldur's Gate • Dark Souls • Deus Ex • Diablo • Divinity • Dragon Age • Dragon Blaze • Dragon's Dogma • Elder Scrolls • Fable • Fallout • Faster Than Light • Fate/Grand Order • Five Nights at Freddy's World • For Honor • Hyper Light Drifter • Legend of Heroes • Masquerada • Mass Effect • Might & Magic • Shadowrun • Tom Clancy's The Division • Torment • Undertale • The Witcher
Want your community included? See how!