The Point Lookout trailer is the video trailer for the Fallout 3 add-on Point Lookout. It features the voice of Obadiah Blackhall. However, much of the trailer is a tense tribal harp and drums instrumental, while the player engages enemies in combat montage-style.
Transcript
Edit
"
(Obadiah Blackhall) You are not welcome in this place! (Swampfolk) We'll git yooouu...
"
Fallout 3: Point Lookout trailer [1]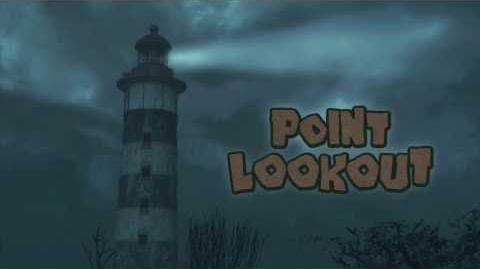 Ad blocker interference detected!
Wikia is a free-to-use site that makes money from advertising. We have a modified experience for viewers using ad blockers

Wikia is not accessible if you've made further modifications. Remove the custom ad blocker rule(s) and the page will load as expected.