The Fallout 3 E3 trailer was released during E3 2008. It consists of a live-action Vault-Tec commercial, after which the camera zooms out as the television starts to advertise the Super-Duper Mart. The television is in the rubble of a destroyed house and is next to a couch with a skeleton sitting on it. Then a sequence of Fallout 3 in-game footage follows, with the song "Dear Hearts and Gentle People" playing in the background.
The song "Dear Hearts and Gentle People" is played in the trailer but does not appear in Fallout 3, although the song is played in Fallout 4 on Diamond City Radio.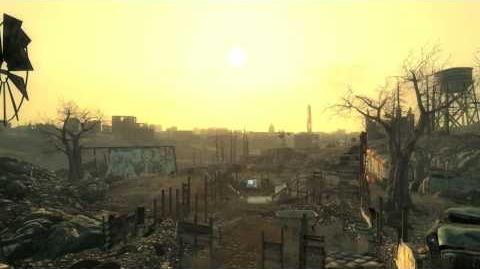 Ad blocker interference detected!
Wikia is a free-to-use site that makes money from advertising. We have a modified experience for viewers using ad blockers

Wikia is not accessible if you've made further modifications. Remove the custom ad blocker rule(s) and the page will load as expected.