A Kiss to Build a Dream On is a song by Louis Armstrong that served as the intro music for Fallout 2.
Give me a kiss to build a dream on
And my imagination will thrive upon that kiss
Sweetheart, I ask no more than this
A kiss to build a dream on

Give me a kiss before you leave me
And my imagination will feed my hungry heart
Leave me one thing before we part
A kiss to build a dream on

When I'm alone with my fancies...I'll be with you
Weaving romances...making believe they're true

Give me your lips for just a moment
And my imagination will make that moment live
Give me what you alone can give
A kiss to build a dream on

(instrumental break until end)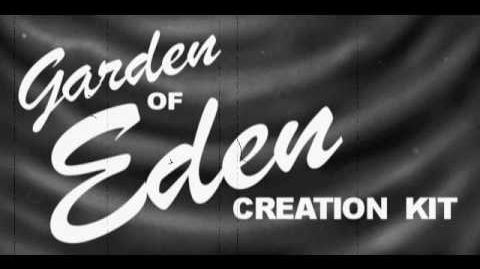 Ad blocker interference detected!
Wikia is a free-to-use site that makes money from advertising. We have a modified experience for viewers using ad blockers

Wikia is not accessible if you've made further modifications. Remove the custom ad blocker rule(s) and the page will load as expected.